YOUNG CRICKETERS TAKE TO THE CREASE WITH RENEWED SPONSORSHIP DEAL
15th Jun 2022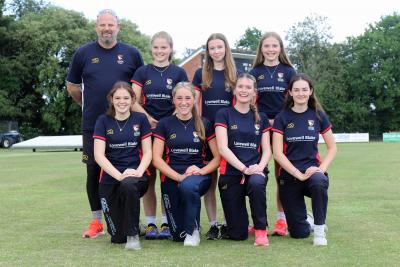 Norfolk's Under 18s Girls county cricket team are starting a busy season of matches – after a local firm of accountants renewed their sponsorship of the team, having first started supporting the team in 2017.
Chartered accountants Lovewell Blake is once again the shirt sponsor for the team, support which will provide sports equipment, and enable them to fulfil a busy programme of matches.
The team has a busy season ahead of them, with matches against Bedfordshire, Cambridgeshire, Essex, Shropshire, Leicestershire, Northamptonshire, Staffordshire, Warwickshire and Worcestershire in Group 2 of the Girls U18 County T20 competition, and against Suffolk, Bedfordshire and Cambridgeshire in the Girls County One Day competition.
Team coach Pete Free, who played for Norfolk between 2000 and 2008, said, "Ladies cricket is really growing in popularity, and this support will enable us to fulfil a complete season of matches, helping the talented youngsters develop their game."
Lovewell Blake partner James Shipp added, "The firm has a long tradition of supporting both boys and girls cricket in Norfolk, and we are proud to see our name on the shirts of the Girls U18 team as they play against some of the strongest county team in the country."