TWO NEW MANAGERS APPOINTED BY LOVEWELL BLAKE
8th Jul 2017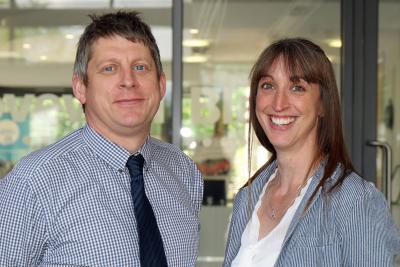 One of the region's leading accountants, business advisers and financial planners, Lovewell Blake, has promoted two members of staff to managers.
Stef Smith joined Lovewell Blake in 1999, initially at the firm's Great Yarmouth office, before moving to Lovewell Blake's Norwich office on the Broadland Business Park.  Stef is a member of the firm's Charities team, providing advice on fundraising, training for trustees, and a range of financial and compliance services for the region's charitable organisations.
Lee Kett has been with the firm since 2000, when he joined Banham Graham, which became part of Lovewell Blake six years ago.  As a member of the firm's Business Services Group, he provides compliance, tax and VAT and business advice to a range of small businesses, from sole traders through to limited companies.
Lovewell Blake managing partner Colin Fish said, "We are delighted to appoint Stef and Lee as managers.  These promotions are a good indication of the long-term career paths which we are able to offer our staff."