TWO NEW APPOINTMENTS AND TWO PROMOTIONS AT LOVEWELL BLAKE
20th Jan 2017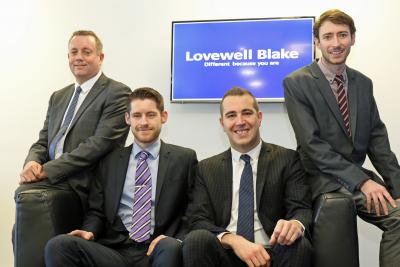 Chartered accountants, business advisers and financial planners Lovewell Blake has announced two new appointments and two promotions at its Norwich office.
Within the firm's financial planning team, Stephen Metcalf has been appointed as a manager, Chris Egmore has been appointed as a consultant, and Matt Harrington has been promoted to consultant.
Mr Metcalf has more than 25 years' experience in financial services, much of which was spent working alongside one of the region's largest building societies.
Mr Egmore has worked in the profession for 17 years, much of which involved working directly for a regional building society.
Mr Harrington joined the team in 2012 as a paraplanner, prior to which he spent six years at another large regional firm of financial advisers.
Meanwhile accountant Richard Gedge, who joined the firm in 1999, has been promoted to the position of manager  within Lovewell Blake's Corporate Services team.