'THE THINKING ENVIRONMENT' IS THEME FOR SECOND BUSINESS MASTERCLASS
12th Mar 2018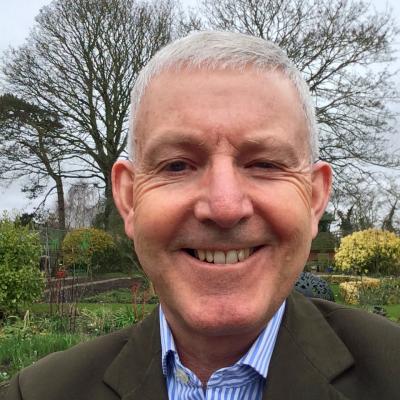 The second of a year-long series of masterclasses aimed at helping owners and managers of businesses achieve 'business brilliance' will see top business coach Matthew Arrowsmith-Brown explain how to create the time to think creatively.
Entitled 'The Thinking Environment', the masterclass is the second in a series of ten such free masterclasses being organised by Lovewell Blake, which will see industry experts and business gurus share their knowledge and experience.
Mr Arrowsmith-Brown became a coach after spending 25 years in the legal profession.  He is accredited by the European Mentoring and Coaching council, and is a qualified Time To Think coach.  He mainly works with law firms, accountants and land agents, as well as farmers.
He is particularly interested by the way in which the brain works and in methods of helping it find solutions to the problems that everyone in business faces on a regular basis.
The second event follows the fully-booked inaugural masterclass on leadership delivered by renowned leadership speaker and experienced non-executive director, chairman, and investor Nigel Cushion.
Subjects to be covered in future masterclasses include the importance of brand, staying safe online, digital marketing, wellbeing in the workplace, legal issues and mediation, PR and the media.
The second Lovewell Blake Building Brilliance In Business masterclasses is free to attend, and takes place on Thursday 22nd March from 6pm-8pm at St George's Works in Colegate, Norwich.  Places are limited and must be reserved in advance; a waiting list  is in operation for masterclasses which are fully booked.
For full details of the Lovewell Blake Building Business Brilliance series of masterclasses, go to www.lovewell-blake.co.uk/building-business-brilliance.