ONLINE HR MASTERCLASSES WILL HELP EMPLOYERS APPEAL TO POTENTIAL EMPLOYEES
4th Jul 2021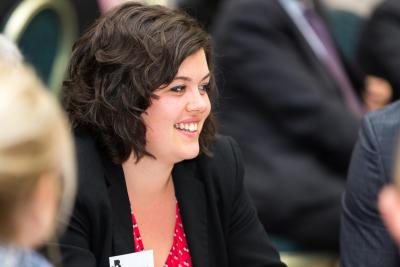 As many businesses seek to recruit new staff as we emerge from lockdown, two online HR masterclasses taking place this month are designed to help employers get the basics of contracts and the staff handbook right – and especially smaller businesses which may not have a dedicated HR function.
The two masterclasses, on Thursday 15th and Thursday 22nd July, are being presented by the HR consultants from Lovewell Blake, whose series of HR masterclasses over the past three years has built a strong reputation amongst employers of all sizes.
The first masterclass on 15th July concentrates on Contracts of Employment, looking at the different types of employment contract and how they should be used.  The session will explain which clauses are necessary to comply with the legal minimum requirements, as well as suggesting clauses which will provide employers with as much flexibility and protection as possible.  It will also explain how to make changes to the contract of employment at a later stage.
The second masterclass on 22nd July will focus on the Staff Handbook, , which should help employers manage staff in a fair and consistent manner, and enable a joined-up approach to HR processes.  The webinar will explore the benefits of a comprehensive staff handbook, explain what policies should be included, and offer advice on adapting and updating those policies as we emerge from the Covid pandemic.
Lovewell Blake HR adviser Vicky Webber, one of the team presenting the masterclasses, said, "As we emerge from a turbulent time for business, and as certain sectors face big recruitment challenges, it is more important than ever that all employers understand both the basics of staff contracts and the staff handbook – and how both documents can help them build good relationships with their staff, and attract new employees.
"Last April, in the midst of the first lockdown, the law was amended requiring all employers to give new employees a basic statement of terms and conditions on or before day one of their employment.  Actually, it's much better to give a full contract which gives both employer and employee certainty about what they can expect from the employment relationship.
"A well-compiled staff handbook can help make an employer appear more attractive to potential staff, if it contains things such as the company's policy on wellbeing and other information on how employees will supported and managed.  In sectors in which employment has traditionally been more casual, such as hospitality, prospective employees are now seeking more security, and getting these basic documents right can help provide that perception of certainty."
The two Lovewell Blake online HR masterclasses run on 15th and 22nd July, with each masterclass running from 8.30am to 9.30am.  Attendance is free, but places must be booked in advance.  For more details and to reserve a place, visit www.lovewell-blake.co.uk/events.