LEADING CONSERVATION EXPERT TO OUTLINE 'HOW FARMING CAN SAVE BRITAIN'S COUNTRYSIDE' AT FARMERS' EVENING
3rd May 2022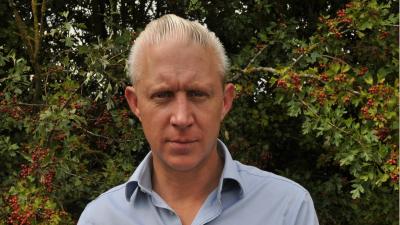 One of the UK's leading authorities on conservation will be the speaker at the second joint NFU/Lovewell Blake Farmers' Evening of 2022, which takes place next month.
Jake Fiennes, author of 'Land Healer – How Farming Can Save Britain's Countryside', and conservation manager at the Holkham Estate, will be outlining his thoughts on 'the opportunities presented by the transition from direct support to ecosystem services, whilst producing food and making space for nature sustainably and economically' at the meeting, which takes place in Halesworth on Wednesday 18th May.
Mr Fiennes is described as being 'on a mission to change the face of the English countryside'.  As conservation manager at Holkham, his radical habitat restoration and agricultural work has nurtured its species and increased its crop yields – bringing back wetlands, hedgerows, birds and butterflies across the estate's 25,000 acres.
His book 'Land Healer' due to be published by Penguin Random House in June, is the story of his ambition to bring back flora and fauna by reclaiming traditions and trialling new experiments which could 'restore our symbiosis with our land, and save our shared future'.  The book is a rallying cry for rethinking our relationship with the natural world before it is too late.
Mr Fiennes' advice and expertise is being sought by an increasing number of key players in the conservationist and agricultural fields, including DEFRA, the NFU, the National Trust, The Prince of Wales, the RSPB and Natural England.
Lovewell Blake agricultural partner Ryan Lincoln, who will be chairing the event, said, "At a time when the emphasis on government support for farmers is shifting very much towards stewardship of the land, Jake Fiennes' passion and experience is something that all farmers could usefully listen to.
"His presentation is sure to be passionate, thought-provoking and stimulating, and we are delighted he will be joining us for our second Farmers' Evening of the year."
The event takes place at Halesworth Golf club on Wednesday 18th May at 7.30pm, and the presentation will be followed by a buffet supper.  Attendance is free, but places need to be booked in advance, by visiting https://www.lovewell-blake.co.uk/events.