'JOINED-UP APPROACH' NEEDED TO BALANCE NEEDS OF FOOD PRODUCTION AND NATURE, SAYS LEADING CONSERVATION EXPERT
25th May 2022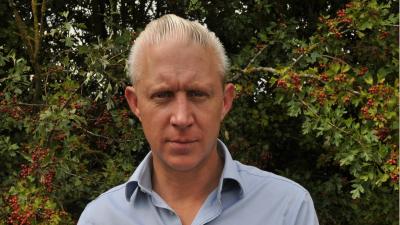 A 'joined-up approach' is called for if Britain's farmers are to produce food and still make space for nature – that was the message from one of the UK's leading authorities on conservation when he addressed the joint NFU/Lovewell Blake Farmers' Evening in Halesworth.
Jake Fiennes, author of 'Land Healer – How Farming Can Save Britain's Countryside', and conservation manager at the Holkham Estate, said that the farming sector has to move towards 'sustainable economic environmental agriculture' to meet the joint challenges of food security and biodiversity.
Addressing around 50 farmers from Norfolk and Suffolk, Mr Fiennes, who has been described as being 'on a mission to change the face of the English countryside', outlined the five key themes of a 'Natural Capital' approach to farming: soil, water, air, biodiversity and landscape value.
He said that understanding Natural Capital it was vital to keep it simple, as well as ensuring the approach was transferable, verifiable, quantifiable and deliverable.
"How can we still produce food and still make space for nature?  It has to happen at scale, and we have to have a joined-up approach," he told those attending the event.
As conservation manager at Holkham, Mr Fiennes' radical habitat restoration and agricultural work has nurtured its species and increased its crop yields – bringing back wetlands, hedgerows, birds and butterflies across the estate's 25,000 acres.
In his new book 'Land Healer', to be published next month, Mr Fiennes emphasises the need to 'restore our symbiosis with our land, and save our shared future'.  The book is a rallying cry for rethinking our relationship with the natural world before it is too late.
Lovewell Blake agricultural partner Ryan Lincoln, who chaired the meeting, said, "Jake's passion and experience – not to mention his huge knowledge of the needs of both food production and sustaining nature – resulted in a riveting  and thought-provoking presentation which gave considerable food for thought for the farmers in the room."
The next joint NFU/Lovewell Blake Farmers' Evening takes place on Wednesday 16th November.