ENGAGEMENT AND WELLBEING CENTRAL TO STAFF RETENTION, MASTERCLASS TO HEAR
12th Nov 2018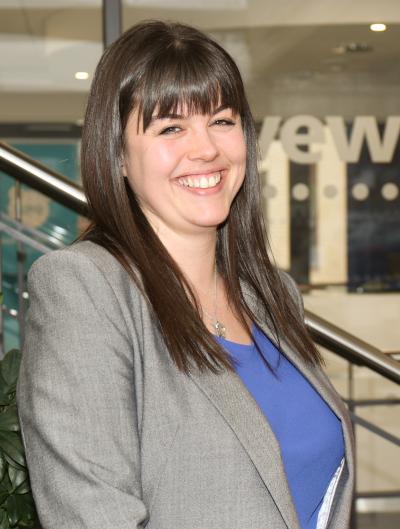 With the UK facing a skills shortage and recruitment becoming increasingly difficult across many sectors, engaging and retaining staff is a growing priority for employers, and concentrating on their wellbeing is a central part of that task – that will be the message put forward by two of the region's foremost HR experts at the latest in a series of HR masterclasses which take place later this month.
Lovewell Blake HR consultants Vicky Webber and Claire Moore will provide ideas for all businesses to implement, from the smallest changes to bold initiatives, during the free masterclasses, which take place on Thursday 22nd November in Norwich and Tuesday 27th November in Lowestoft.
The sessions will look beyond the basics of what employees want, giving tips to engage them and exploring at the increasing importance of wellbeing and good mental health in the workplace.
"Many businesses are facing skills shortages and recruitment challenges, so all employers' focus has to be on retention, engagement and wellbeing to ensure they keep hold of employees and help them reach their full potential," said Vicky Webber.
"At a time when there is a wider mix of generations in the workplace then ever due to later retirement and the rise of apprenticeships, it is vital to understand what motivates staff.  Younger employees in particular value their work-life balance, and want their employers to be a part of achieving their aspirations in their personal life.
"At the same time, there is an increasing awareness of the importance of looking after staff's mental health, not just because of a growing legal responsibility to do so, but because nurturing employees' wellbeing will make them more productive, committed and engaged."
The HR Masterclass: Retention, Engagement and Wellbeing takes place at Lovewell Blake's office at Broadland Business Park in Norwich on Thursday 22nd November, and at the firm's Quay View Business Park office in Lowestoft on Tuesday 27th November.  Both sessions run from 7.45am to 9.15am, with a buffet breakfast provided. 
Attendance is free, but places must be reserved in advance.  For more details and to book a place, visit www.lovewell-blake.co.uk/events.