PROPERTY PRICES MAY BE RISING – BUT TWO NORTH NORFOLK PROPERTY PROFESSIONALS WILL BE PLUMMETING
21st Jul 2017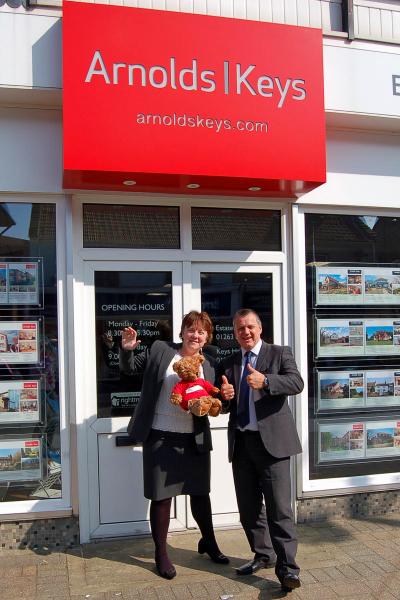 Two Sheringham property professionals are set to jump out of a plane next month - all to raise money for charity.
Louise Hillman, manager of Keys Holidays, and Allan Saunders, residential manager at Arnolds Keys' office in the town, are joining forces to take part in a skydive to mark the 70th anniversary of Age UK Norfolk, which is the firm's nominated charity for 2017.
The daredevil pair will leap out a plane flying about two miles over Ellough airfield near Beccles on Sunday 20th August, strapped to experienced parachutists, freefalling at speeds of up to 120mph for 5,000 feet in about 40 seconds, before gliding serenely back to earth by parachute.
"It's a big challenge for both of us, but we wanted to do something amazing to raise money for our charity of the year," explained Louise Hillman.  "We are aiming to raise £1,000 through sponsorship and donations for this great cause."
Anyone wishing to sponsor the pair can do so by visiting www.justgiving.com/fundraising/ArnoldsKeysAgeUKNorfolk<http://www.justgiving.com/fundraising/ArnoldsKeysAgeUKNorfolk>, or by popping into Arnolds Keys' Sheringham office on Station Road in the town.