OPEN DAY ANNOUNCED AT HIGHLY-REGARDED WYMONDHAM HOUSING WITH CARE SCHEME
3rd Nov 2023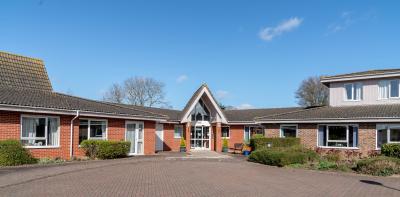 A highly-regarded housing with care scheme in Wymondham, which provides a supported environment for older people who have a care need but who want to remain independent, is opening its doors for an open day next week to allow potential residents to come and see what is on offer.
Older people and their families are being invited to visit Robert Kett Court in the town to see the accommodation for themselves and to speak to staff and residents about life in the schemes, which are run by Broadland Housing with onsite care provided by NorseCare.
"Our housing with care schemes provide a supported environment with homes for older people who have a care need," said Stephani Davis,Assistant Housing Director of Broadland Housing. 
"Housing with care allows people to continue living a completely independent life in their own self-contained flat, but with the benefit of round-the-clock access to on-site care professionals and exception communal services.
"At the open day we welcome older people and their families who may be considering this kind of accommodation either right now, or at some stage in the future."
Flats at Robert Kett Court have a kitchen area, sitting room, bedroom and bathroom.  On site there is a communal garden, on-site laundry facilities, communal dining and seating areas, a programme of social activities, and freshly-prepared meals.
Places at the schemes are available to those who have undergone a housing needs assessment with their local district council, and a social care needs assessment with Norfolk County Council's Community Services department.
The open day takes place on Tuesday 7th November between 10.30am and 2pm.  To book an appointment, call Broadland Housing on 01603 750128.  For more information, visit www.broadlandgroup.org/homes/rent-a-home/housing-with-care-open-days.