NORTH WALSHAM TEENAGER BIDS FOR TEEN BEAUTY CONTEST FINAL
12th Jun 2015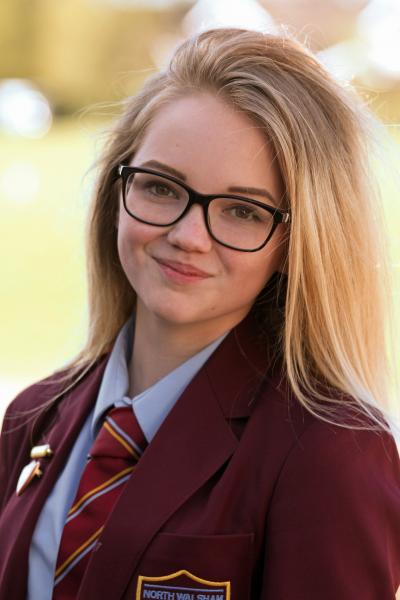 A North Walsham teenager has made it through to the semi-finals of a national teen beauty competition – and now she needs Norfolk to get voting to help her make it through to the Grand Final in Blackpool in October.
14 year-old Summer Waugh, a year 9 student at North Walsham High School, is one step away from the glamorous ceremony to crown Miss Junior Teen GB, an accolade which carries with it a whole host of prizes including dresses, jewelry, holidays and a professional photo shoot, as well as £500 cash.
To reach the Grand Final, which will be held over two days at The Globe at Blackpool Pleasure Beach, Summer needs as many 'Likes' of her photo on the Miss Teen GB Facebook page – and now she is asking Norfolk people to help her achieve her dream by voting for her.
Summer, who has an ambition to be a dancer or a gymnast, said, "Taking part in this competition is such a good experience, and to get to the Grand Final would be amazing.  Having achieved something like this would be something tremendous to put on my CV, and would help me when it comes to applying for college.
"I really hope that the people of Norfolk will get behind me and vote for me, to help me get to the Grand Final."
Organisers of the Miss Junior Teen GB contest, which is open to girls aged 13-15, say it was created to be a positive and confidence-building experience for teenagers, combining glamour and a celebration of their success and achievements.
Former North Walsham student Gabbi Ryan came third in last year's Miss Teen GB contest (for 16-19 year-olds).
To vote for Summer to be a finalist in the Miss Junior Teen GB contest, search for 'Miss Teen GB' on Facebook, and then look for Summer Waugh's photo and 'Like' it.  Voting closes on 1st July.