NORTH WALSHAM STUDENTS TOLD TO AIM HIGH BY BARONESS
28th May 2016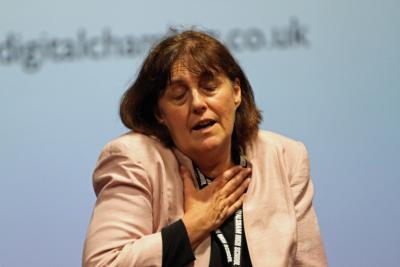 "You can do more than you think you can": that was the message conveyed by peer Baroness Scott when she spoke to students at North Walsham High School.
The Lib Dem peer and House of Lords European Union Committee member was at the school as part of a series of inspirational speakers who have been invited to speak to Year 8 students across the year.
Revealing that she did not come from a privileged background, Baroness Scott told students how she had left school at 16, and gone to work in a bank, only later becoming involved in politics because "I started to get a bit cross, and wanted to change things."
The former Suffolk county councillor was asked to enter the House of Lords in 2000 by Lib Dem leader Charles Kennedy, and served as President of the party from 2008 until 2010.
Encouraging the students to believe that they can achieve their dreams, she said, "I've spent most of the last 30 years being scared.  It's easy to get into a comfort zone where you don't challenge yourself, but if you do challenge yourself, and you get through the fear, there is no better feeling.  You can probably do more than you think."
Following the presentation Baroness Scott faced many questions from students, on subjects as diverse as the EU referendum to why peers wear wigs.  She also revealed that if there was one thing she could change, it would be to find a solution to Britain's housing crisis, claiming that the only way to solve it is to "take it out of politics".
NWHS assistant head Paul Clark, who is organising the series of inspirational talks, commented, "We are delighted that Baroness Scott agreed to come and address our Year 8 students – to have a member of the House of Lords visit the school really caught their imagination.  The lively question time which followed her presentation showed that there is a real interest in politics among our young people.
"It is so important that we get the message across to students early in their high school career that their aspirations and ambitions should not be limited.  These talks are designed to motivate and inspire them, and the message Baroness Scott put across did exactly that."