NEW ASSOCIATE DIRECTOR APPOINTED AT KEYS FINE ART AUCTIONEERS
8th Jan 2018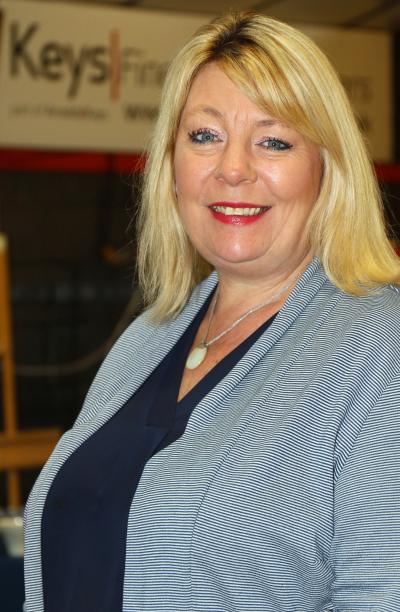 Norfolk-based Keys Fine Art Auctioneers has appointed Tracey Rust-Andrews as an associate director.
Mrs Rust-Andrews, who is assistant general manager of the Aylsham-based auction house, joined the firm in 1988.  She is responsible for the operational side of the business, ensuring the smooth running of each sale, as well as the backroom functions including auction accounts, looking after Keys' specialist auction computer software, and dealing with bankruptcy cases.
Keys director and general manager Kevin Lines said, "In the past few years Keys has made major strides in developing the business, both in terms of building our standing in the fine art and antiques market nationally, and in embracing technology and innovative ways of operating to ensure we continue to lead the way amongst regional auction houses.
"Tracey has been an integral part of that development, and we are delighted to see her take up this new role within the firm."
In October Keys announced a programme of investment at its four acre Norfolk saleroom site to enable further expansion following the most successful year in its history.  The auction house is expanding its salerooms for the second time in three years, creating a new, enlarged Fine Art saleroom, bespoke salerooms for the firm's Antiques & Interiors and Books & Ephemera departments, and a new reception and administration area, to include a new valuation room, a consultation room, and a photographic studio.
More details about Keys Fine Art Auctioneers can be found at www.keysauctions.co.uk.