KEYS POSTPONES LAST FINE SALE OF YEAR BY TWO WEEKS TO MISS LOCKDOWN PERIOD
11th Nov 2020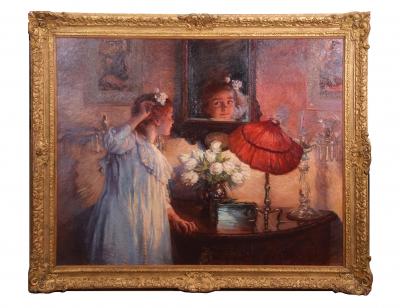 Norfolk-based auction house Keys Auctioneers and Valuers has postponed its final Fine Sale of the year by two weeks so that it can take place after the end of the current lockdown period – and has brought forward other sales to fill the gap.
The two-day sale, which was originally scheduled for 25th and 26th November, will now take place on Tuesday 8th and Wednesday 9th December.
Keys' three two-day Fine Sales are their flagship events, and the move means that socially-distanced in-person viewing will be possible prior to the sale (subject to the current lockdown ending on 2nd December as planned).
Keys has brought forward its Modern Art and Design Sale from 16th December to Thursday 26th November and added a Print Sale on Friday 4th December.
Lots already confirmed for the Fine Sale include:
A rare painted Lowestoft porcelain swan dating from around 1785 featuring sepia feathers and painted eyes and beak.  The piece was last sold at auction in 2010 for £10,500; it has a conservative pre-sale estimate of £6,000-£8,000
'The Mirror' an oil on canvas by Albert Chevalier Taylor (1862-1925), dating from 1914, with a pre-sale estimate of £15,000-£20,000
A Chinese bronze censer with Chilong handles, liberally splashed in gold or gilt around the exterior of the base, from the Xuande reign, with a pre-sale estimate of £3,000-£5,000
Kevin Lines, director and head of fine art at Keys, said, "As our Fine Sales are our flagship sales, it made sense to move the final one of the year by two weeks to bring it outside the current lockdown period. 
"There is always considerable interest in in-person viewing for these sales, which we can achieve in a socially-distanced way providing the lockdown restrictions are eased as planned on 2nd December."
Full details of the revised Keys auction calendar can be found at bid.keysauctions.co.uk.