FIVE NEW TEACHING STAFF WELCOMED AT NWHS
18th Sep 2016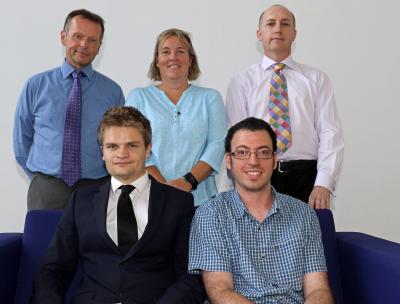 North Walsham High School has welcomed five new teaching staff for the start of the new school year – and they were officially welcomed by head teacher Neil Powell at the first staff meeting of the new term.
The four teachers and a science technician who have joined the NWHS staff for the new term are:
Karl Bloor (English)
James Broughton (Maths)
Phil Drake (Drama)
Jo Lee (Maths)
Simon Barnes (Science technician)
Welcoming them, Neil Powell commented, "We are delighted to welcome our new colleagues who join us as we build a new focus on teaching and learning right across the school with the aim of further improving our exam results after this year's big jump.
"Of course, the teaching body is an integral part of this new focus, and our new colleagues will add to our ability to deliver outstanding learning in every lesson.
"All five of our new staff members bring with them experience of various schools and colleges across Norfolk, and they are already putting that experience to good use in the classroom."