CELLO HEALTH INSIGHT LAUNCHES NEXT GENERATION 'EVILLAGE' - ITS QUALITATIVE ONLINE COMMUNITY PLATFORM
1st Jun 2015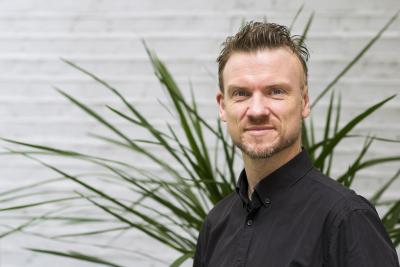 Healthcare market research agency Cello Health Insight has redesigned its qualitative online community platform 'eVillage' to bring new tools, functionality and a brand new responsive design suited to today's ever increasing reliance on mobile devices. The augmented eVillage platform is also being put to innovative new uses, including facilitating virtual ad boards for its sister communications company.
The launch of this next generation eVillage comes four years after the company launched its original online qualitative community offering, designed specifically for conducting customer insight research with healthcare professionals, payers and patients. At that time eVillage was one of the very first online community platforms serving the pharmaceutical research market and the development of this new edition is testament to Cello Health Insight's continued commitment to leading digital research and innovation in the healthcare sector.
The new eVillage has undergone a complete visual redesign, including dynamic scaling so it can be used on any device (including smartphones and tablets), a dedicated app, and new features including a highlighter tool and a 'digital pathways' tool, which will help map out the patient journey.
The new platform has been redesigned to emulate the conversational style layout of other popular social media platforms like Facebook and messaging applications such as WhatsApp.
Dan Brilot, Head of Digital Research explains: "The original eVillage concept broke new ground in this sector back in 2011, but the past four years has seen rapid increases in the tools that people use to interact with online communities and a massive growth in their popularity for research purposes.
"These developments have driven the redesign process and eVillage is now positioned to deliver better engagement and an increase in the data collected from people posting and using the new tools that will ultimately help deliver higher quality results."
One client described their experience of using the platform as being: "Like attending a focus group in slow motion, where I can digest and react to the changing direction of the group. It is a powerful tool and this latest generation of eVillage ensures that it remains relevant, user-friendly and effective."
Cello Health Insight has invested heavily in its Digital practice in recent years, putting in place a substantial team with a broad range of digital research and innovation expertise. As well as online qualitative communities, the group manages digital research projects including mobile research and social media listening.
The team is now using eVillage to pioneer virtual ad boards and is optimising online qualitative research to great effect with specialty groups like Payers who are traditionally more challenging to reach and engage in research.
A recent self-funded case study using eVillage to investigate Payers' views on the NHS, NICE, the Cancer Drugs Fund, biosimilars and the impact of Digital around the 2015 UK General Election can be seen here: http://www.cellohealthinsight.com/work/payer-politics/
For further details about eVillage go to: http://www.cellohealthinsight.com/what-we-do/digital/ or contact Dan Brilot, Head of Digital Research at Cello Health Insight (dbrilot@cellohealth.com).