ARNOLDS KEYS APPOINTS NEW GRADUATE COMMERCIAL SURVEYOR
1st Jul 2019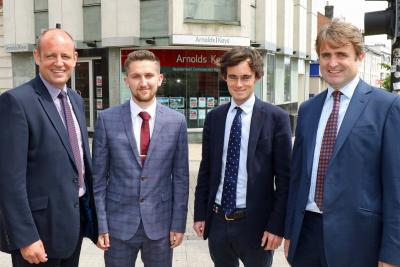 Leading Norfolk-based property services firm Arnolds Keys has announced the appointment of Jordan White as a graduate commercial surveyor in the firm's Commercial Property division.
Mr White joins Arnolds Keys as he completes a Masters in Real Estate at Sheffield Hallam University.  His new role will see him working across all aspects of the firm's Commercial Property operations.
Originally from South Yorkshire, Mr White now lives in Cromer.  An active sportsman, he played football for his home county.