WEST NORFOLK VISUALLY-IMPAIRED PEOPLE CHALLENGED TO GET ACTIVE
25th Jun 2019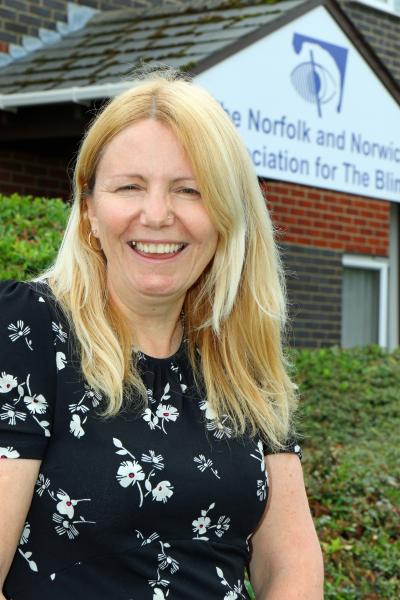 Visually-impaired people across west Norfolk are being challenged to get active – after the county's sight loss charity appointed a new activities co-ordinator for the region.
Lynne Dumpleton has joined the Norfolk & Norwich Association for the Blind, based at its centre in Hamburg Way in King's Lynn – and her first task is to expand the programme of activities taking place across the year.
Everything from archery, darts and zip wire adventures to art, knitting and rambling are on the programme, all with the aim of helping visually-impaired people across west Norfolk enjoy life and avoid isolation.
Ms Dumpleton, who lives in Grimston, previously worked for Norse in catering management, and is relishing her new role.
"The NNAB's primary role is to support visually-impaired people live active, independent and fulfilled lives.  Isolation can be an issue when you lose your sight, so the programmes of activities we put on is an important part of what we do.
"Some people are surprised at the range of activities on offer, but many visually-impaired people like to be challenged, and tend to think about what they can do, rather than what they can't."
The NNAB's activities programme is heavily reliant on the charity's army of volunteers, and Ms Dumpleton is calling on more to come forward to enable the programme to be expanded.
"Not only does volunteering enable us to offer a wide range of activities for visually-impaired people, but our volunteers tell us that they get a lot out of the experience as well."
Anyone interested in becoming a volunteer for the NNAB can contact the charity's west Norfolk volunteer co-ordinator Penny Parker on 01553 407004, or via email at volunteers@nnab.org.uk.